Weekly Events
Sunday
Sunday School 9:45 AM
Worship Service 10:45 AM
Awana 6:00 PM
Wednesday
Pot Luck Meal 6:00 PM
Men's, Women's and Youth Bible Studies 6:30 PM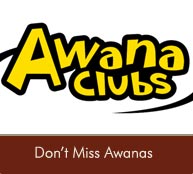 This Week
Join the Redeemer Community in Sunday morning worship and Wednesday evening bible study.
This Sunday's Message - Pastor Scott Klemanchuck will preach
"Word Of Encouragement: In Christ Alone!" from Acts 13:14-25
It is about the message we declare for the gospel is that Jesus is the Messiah and the only way to God for salvation. God was gracious to save us from our sins by Jesus' death and resurrection.
July 9 - July 15
MON
TUE
WED
THU
FRI
SAT
SUN

Wednesday Potluck Meal
6:00 PM

Wednesday Men's, Women's and Youth Bible Studies
6:30 PM

Sunday School
9:45 AM

Worship Service
10:45 AM
Future Events
July 15 - RBC Family VBS - 5:30 PM
July 22 - RBC Family VBS - 5:30 PM