Temporary Changes per COVID-19 Guidelines
Sunday April 5
Redeemer Bibile Church will be live streaming the worship service
on the RBC Facebook page at 10:45 AM
Also per Texas Governor Gregg Abbott's Executive Order GA 14, Redeember Bible Church will be offering a "drive-in" service during this time in the church parking lot. Vehicles must be parked in every other parking space and occupants must remain in the vehicles at all times.
This Sunday's Message - Pastor Scott Klemanchuck will preach
"Who I Am In Christ: Guaranteed an Inheritance"
from Ephesians 1:3-14
Christians are guaranteed an inheritance as children of God. It starts here on earth and finds completion in heaven. We are not to trust in earthly inheritances that will never fully last.

Regarding Redeemer Bible Church and COVID-19 ...
"Teacher, which is the greatest commandment in the Law?" 37 Jesus replied: "'Love the Lord your God with all your heart and with all your soul and with all your mind.' 38 This is the first and greatest commandment. 39 And the second is like it: 'Love your neighbor as yourself.' 40 All the Law and the Prophets hang on these two commandments." (Matthew 22:36-40).
Trying to live out these two commandments, and taking our responsibility as the under-shepherds of Jesus' flock at Redeemer Bible Church thoughtfully: prayerfully feel led by God to suspend all services and activities in the building of Redeemer Bible Church until further notice. We feel that in light of the Corona Virus and the threat of spreading it, that this is the best way to move forward in loving service for now.
We also ask you to pray with us for God's wisdom how best to minister and meet the needs of our Redeemer Bible Church Family during this new season of ministry.
2020 Spring Sunday Morning Kids Classes at Redeemer Bible Church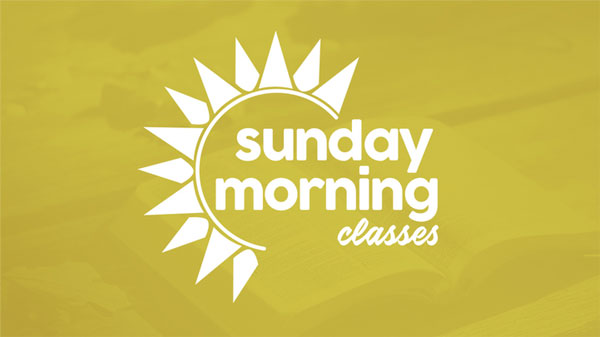 About Us

Redeemer Bible Church is a growing fellowship of people seeking to demonstrate the love of Christ. Our vision is to create an environment of compassion where people find hope and healing in Jesus Christ.

Redeemer Bible Church is a community of faith where Christ is proclaimed as Savior to all who place their trust in Him. Redeemer Bible Church is a community of hope where everyone receives uplifting encouragement. Redeemer Bible Church is a community of love where everyone is served through deeds of kindness.

COME WITH YOUR QUESTIONS
COME WITH YOUR FEARS
COME WITH YOUR DOUBTS